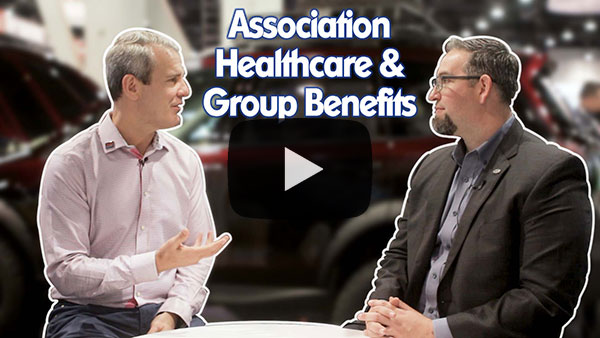 Group & Individual Benefits
Help attract and keep top talent by offering these benefits solutions:
Small Group Benefits

– With quality healthcare plans from major carriers, employer-sponsored group benefits can help you save money and retain important team members.

Individual for Business

– Help offset the cost of healthcare premiums purchased by your employees by funding their ACA-compliant personal healthcare at an amount that meets your budget.
Frequently Asked Questions
Roundstone's Group Captive is a great fit for associations. Our insurance solution enables the value of group purchasing combined with the flexibility of customized coverage.
Our funding solution is accessed by an online underwriting and binding platform that provides coverage options for employers with 5-20 enrolled employees.
Employers with less than 5 employees gain access to an individual market coupled with a menu of ancillary benefits.
Employers with 5-20 enrolled employees participate in a solution with an automated underwriting and binding process. These contracts renew to a 12/24.
Employers with 20+ enrolled employees will use Roundstone's current RFP process. Learn more about submissions materials here.
Roundstone offers the following coverage enhancements to allow employers with less than 20 enrolled employees better manage cash flow when self-funding:
Fixed monthly rates;
Specific & aggregate advancement;
12-month runout coverage is included in the rates.
The fixed monthly rates include an employer's collateral commitment and would entitle employers to any distribution so long as they are a captive participant.
Employers with 5-20 enrolled employees will use Bywater, Roundstone's preferred third party claims administrator (TPA) to administer claims. Bywater offers turnkey access to the Cigna network of providers and an independent Pharmacy Benefits Manager (PBM), delivering passthrough costs to the employers. Employers with 20+ enrolled employees may also choose Bywater as their TPA.
Employers with 5-20 enrolled employees can choose between 5 different plan designs with varying deductible and HSA options. Employers with 20+ enrolled employees can design their own benefits plan (or keep their current plan design).
No! When an employer chooses Bywater as their TPA, part of their offering is a best-in-class turnkey plan document.
Broker compensation and association revenue sharing is customizable by association. Monthly funding will reflect the agreed-upon compensation with administration included as part of the TPA services.
For groups of 5-20 enrolled employees Roundstone delivers an automated process that enables execution of the same binding documents as required in the current stop loss group captive offering. This automated process can be completed online via DocuSign, to be approved and ready to go quickly.
Our decline to quote rate for the smaller groups is approximately equal to Roundstone's current decline to quote rate- 20-25%.
Yes, both 5-20 and 20+ participate in the same captive pool. This is why it is important to have at least 50% of the association's participating employers be groups of 20+ enrolled employees.
Claims are administered and paid by the TPA for 12 months after a terminated contract's end date. Specific and aggregate claims are covered by the TLO coverage (included in the premium as well as the forfeited captive funding).
---
Ready to
get started?
Great! Click below to get a quote.